Mark Bouris – lessons learnt from the road of business
When Mark Bouris took to the stage at B-xponential last month, he shared how he got Kerry Packer to invest $25 million into Wizard Home Loans in 1999.
Mark, now chairman of Yellow Brick Road, sold the company in 2004 for $500 million. After the technical terms of the deal were agreed, Mark was told by James Packer that he had to go and see Kerry.
As Mark tells it, the meeting started with Packer looking at him across his desk in silence. He then took out a cigarette and smoked it, still looking at Mark without saying a word.
When they finally started talking, Packer put three questions to him which every business owner – large or small – ought to be able to answer.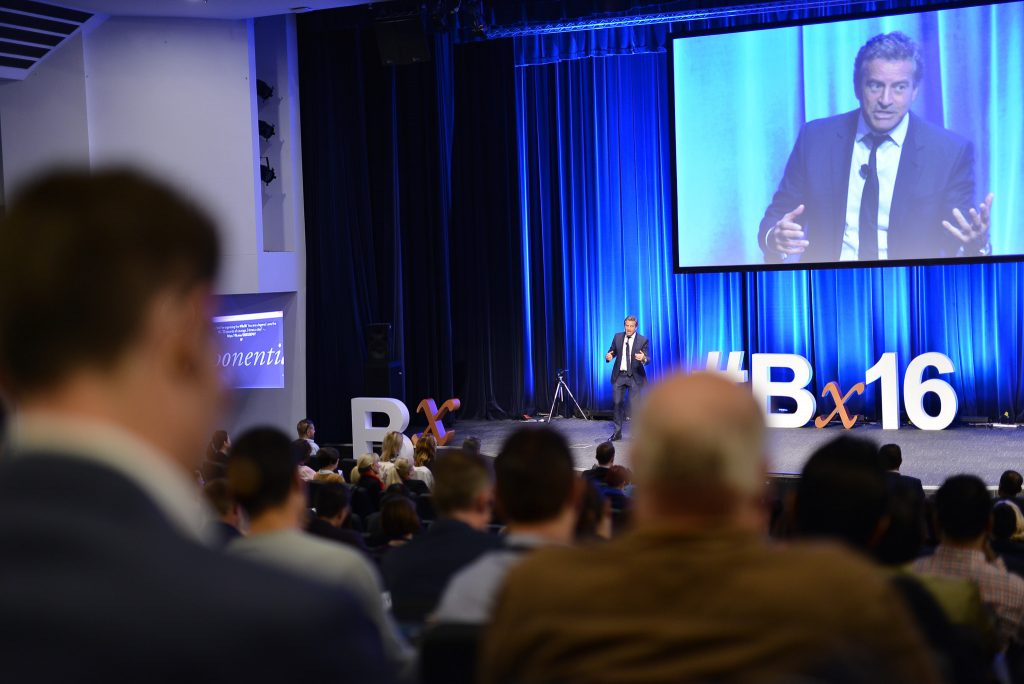 Do you fully understand the purpose of your business?
Have you got enough fight to maintain your passion when things go wrong?
Are you prepared to go the distance?
Do you fully understand the purpose of your business?
Mark shared how taken aback he was. Hadn't Kerry Packer read what Wizard Home Loans did, wasn't he across the deal paperwork? Yet on the first point, Packer explained to Mark that he wasn't just in the business of selling mortgages. He was in "the business of people's hopes and dreams".
"Fear is the thief of your imagination," he told the Bx audience. "To know your purpose, to know your why, that takes away fear. It helps you learn how to market."
Telling an audience of people from small businesses that passion is not enough is a blunt message. Your purpose, after all, is supposed to feed your passion. Many business owners and leaders in smaller businesses will rave about their passion for what they do, but Mark also highlighted the need for a bit of mongrel when it comes to business survival:
"Passion's important. We've got to be excited about something. You've got to be at a minimum excited about it. But Kerry Packer said to me, "Son, passion's not enough. I want to know – I know that all this stuff you're prese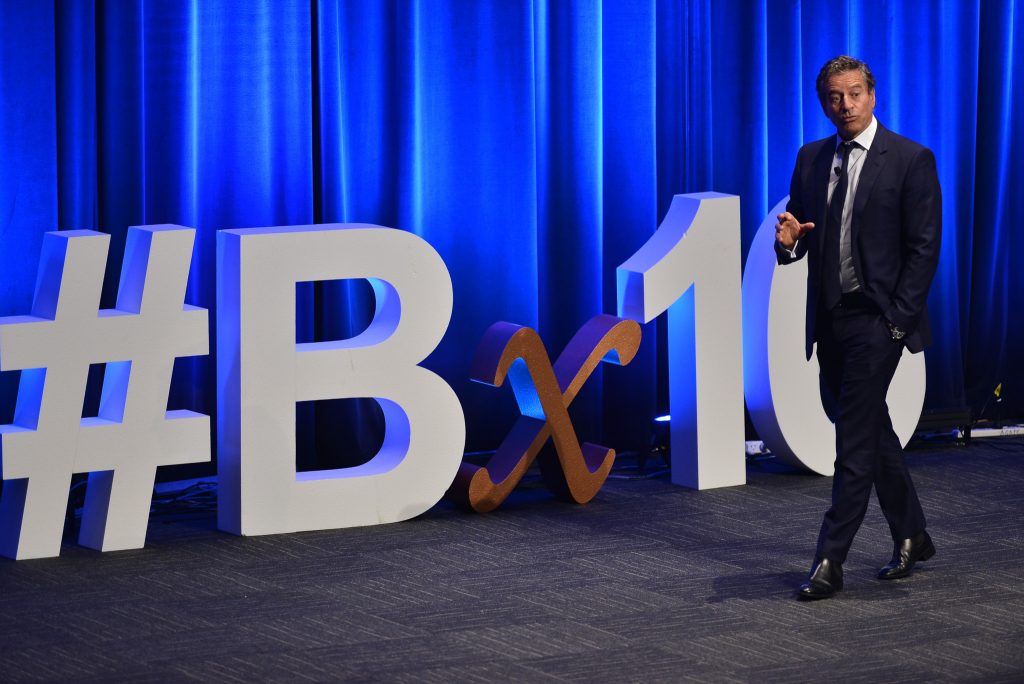 nting to me so passionately, which is going swimmingly at the moment, which is forecast for growth at this level, blah blah-blah – I know you're presenting it passionately. But I want to know, because something's going to go wrong, invariably something's going to go wrong: do you have enough fight to maintain your passion?""
Mark Bouris reminded us all at Bx about having the fight inside of ourselves, to pick ourselves up when we get knocked down.
Being prepared to go the distance
You have passion, you know your purpose, and you have the fight inside to get back up. But Mark asked us, are you prepared to be tested? That's different to putting up a fight. We all need somebody to test our hypothesis in business. "People in your office might be testing you – above you or below you or next to you. It doesn't matter. Your personal partner might be testing you. You need to be tested. We don't need to have someone give us the answers, we need to have someone give us the questions," said Mark.

For Mark, his test came when Kerry Packer said: "Ok son, so what you've got to do, within 12 months, you must buy an influential interest – or all of – the wholesale business that funds Wizard Home Loans."
Mark and Kerry Packer shook on it. And he had 12 months to do it. Talk about a test!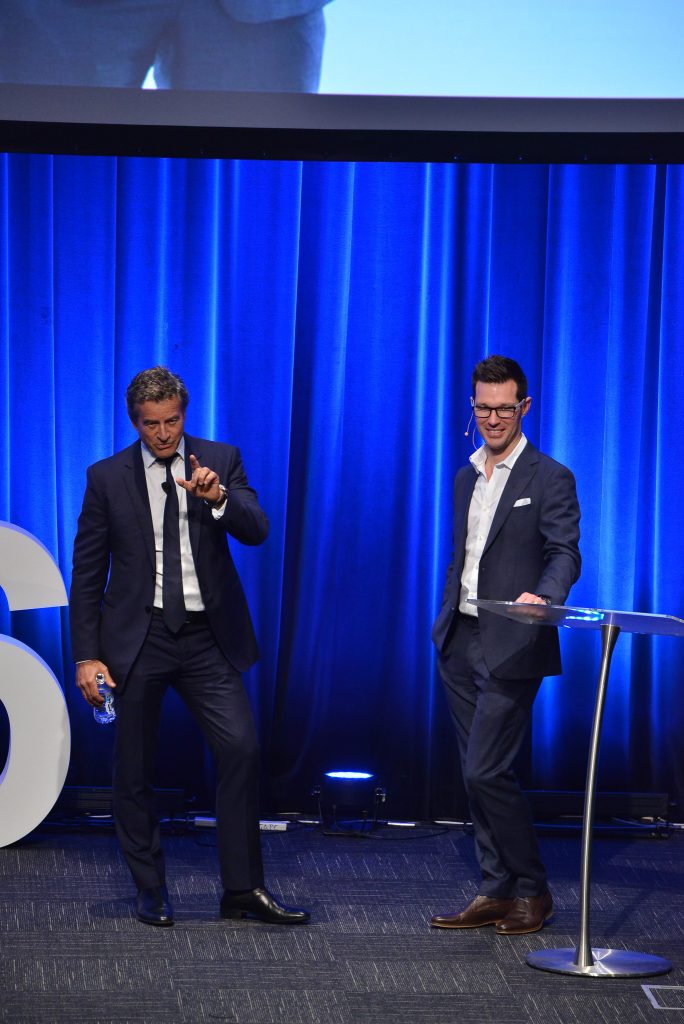 In the end it took a flight to Amsterdam, and a long wait in the reception area of this particular Dutch bank to meet the Managing Director. Mark had no appointment, just a commitment to meet the test set of him by Kerry Packer. Here's how he went:
"I sat there for hours and hours, and about 4pm in the afternoon he came down the stairs, and he said: "Is your name Bouris?" I said yes. He said: "What do you want?"
"I've got 30 seconds to tell him what I want, and I was smart enough to drop Kerry Packer's name in there. And he said: "Listen, I'm going to be in Australia in three months time doing my rounds. I'll see my managing director. I want to go and meet Kerry Packer."
I thought: My God, that's the last thing I wanted.
But they met up, and the managing director of the business in Australia, of the wholesale business said, "You've got a deal. You can buy 49 per cent."
There is more – far more – to the financial deal of the story that Mark shared from the stage at Bx. But the point Mark wanted to make sure we understood was this:
"What I had was the supreme tester. And it did one thing, apart from scaring the daylights out of me, it did one thing: it got the best out of me. And in order to be successful today, in business, it's very good to have somebody, whether you call them a mentor or a business partner – somebody to get the best out of you. Because you won't get the best out of yourself. You never will."
Another gem that Mark Bouris shared, that resonated with me, is a great one when the thief fear is creeping in, or you feel like you are low on the energy to fight back, get up again, be tested again?
"It's an honour to work. It is God given and a blessing so don't do it begrudgingly. It all comes down to your attitude."
Want to learn more about how to succeed in business, from experts like Mark Bouris? Bx can help you with strategies, resources and invaluable connections for your business and pave the way for your success. Call Bx on 1300 068 229 or find out about our Business for Life Program.