Set Your Business Up For Success With the Right Systems
At Bx, we are huge fans of systems, both for our own businesses and for our clients. Systems allow your business to run more smoothly and provide the foundations for growth. They improve the experience of working in your business for employees and provide the best conditions for outstanding customer service. Let's take a closer look at the benefits of systems, what can and should be systemised, and how to create systems for your business.
The benefits of systems
Systems enable businesses to grow beyond the owner or founder of the business. The right systems create an environment that is better for the business, its employees and its customers. Having clearly communicated systems can: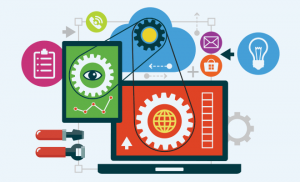 – Improve employee performance
– Help employees feel that they are contributing more within the organisation
– Reduce mistakes
– Prevent tasks from being forgotten
– Help convert a higher percentage of leads to paying customers
– Increase average spend per customer
– Increase the number of services customers use
What to systemise
Essentially, if a process, task or undertaking is completed more than once in a business, it should be systemised. This allows the process to be carried out by anyone within the organisation. It helps to speed up the induction process for new team members and can help team members to operate effectively if other team members are absent or busy.
Here are just a few examples of repeated processes that you can and should systemise:
– Answering the phone
– Greeting a customer
– Filling a drinks fridge
– Collecting the post from a PO box
– Setting up your company email signature
– Locking up the office or shop at the end of the day
– Using EFTPOS/credit card facilities
– Using CRM systems
– Inducting a new employee
– Using the photocopier
– Company email procedures/etiquette
How to set up and implement systems
It is no use having systems if no-one knows where to find the information. That's why in my businesses, we use Google Sites to create our Operations Manual and I highly recommend this option to the businesses we work with. Google Sites gives you the ability to control access to the overall manual and to specific procedures. It has the functionality to add users, collaborators and team members to the site. As it is online, it can be easily shared internally with staff, as well as with outside parties, like your bookkeeper or outsourcing partners for example.
As well as making sure information about systems is easily accessible and shareable, it is important to have a process in place for creating new systems and procedures. Most businesses are constantly evolving and needing new or updated systems as a result. This is another reason why an online repository such as Google Sites is fantastic, as it allows the Operations Manual for your business to be a regularly updated living document.
Of course, it isn't just enough to point your team in the direction of the Operations Manual and leave them to it. Take the time to train your team on the systems and processes that are critical to their role. And don't forget to encourage your team members to provide feedback if they feel any systems aren't working well and could be improved.
Do you use systems in your business? What benefits have you experienced as a result? If you haven't got clearly communicated systems, what is the biggest roadblock to developing these processes?
We'd love to speak about how we could help your business to improve its performance. Contact Bx – info@b-x.com.au