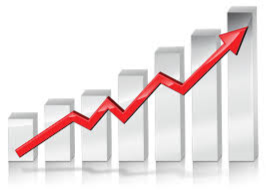 The summer break is a great time to unwind, relax and spend some time with friends and family. These relatively commitment free weeks can easily be used as an escape from thinking about our businesses, but it can also be a great opportunity to gear up for coming year so that when the clock ticks over into 2017, you're ready to go!
Sales
Are you in the habit of acknowledging your clients? Our clients are the people who keep us in business. Christmas is a great time to send a quick thank you card or even a small gift to acknowledge how important they are in the everyday flow of business. If it's too late to get started on those thank you gifts, it's worth spending time planning your acknowledgements for the coming year. Whether it's a card, gift or even a simple follow up call, it's going the extra mile that keeps your clients coming back for more.
Taking time out to look over your website could be extremely valuable in the New Year. What can you do to make your website more conducive to sales? Are your clients using it as you intended or have they found shortcuts? Are your links easy to find? You don't need to make all the changes during your holidays, it is time to relax after all! Simply spend a little time looking it over and making notes, the changes can come when you get back to work.
Marketing
Mapping out the first 6 months of the year can be extremely valuable. Deliberately plan when you will post on social media or when you'll distribute marketing materials. If the Christmas meal left you feeling lazy, bounce ideas off your family and friends and write them down so you're ready to go when you walk in the doors of your business in 2017.
Is the content on your website relevant? It might be time to take a little time and consider how relatable your content is. Are you still recycling content from 5 years ago or has your blog been left desolate for a few months? Take note of whether you need to revamp and update in the New Year to make sure your clients stay interested.
Networking
With online networking being bigger than ever, it's important to spend a little time updating your online presence. Updating information can slip our minds during the busy year, but your summer break is a great time to make sure all your information is current – all those achievements and qualifications from the past year can really help you shine online. If you're not already online networking, your summer break is a great time to get set up.
This downtime is also a great opportunity to perfect your business pitch. Come up with 2 or 3 pitches of differing lengths (think 30 seconds, 1 minute or even 5 minutes). Practice on your family and friends and get their honest feedback; by the end of your summer break, you'll be well prepared to deliver your pitch at the next networking event you attend.
Mindset
Setting goals and New Year resolutions is a common task for many at the beginning of a new year, but how often do you sit down and reflect on everything you've achieved in the past year? You'll find that not only did you work really hard to reach those goals you wrote down, you triumphed when unexpected situations arose. A quick reflection can give you the motivation you need to thrive in the New Year.
During the holidays, it's tempting to kick back and put all thoughts of work aside. Setting apart time to relax is extremely important but it's also important to set the tone for 2017. Finding the perfect balance between rest, work and play in the holidays will set you up to have a balanced mindset throughout the rest of the year.
Self-Development
What do you want to achieve in 2017? The goals you choose might be linked to your business or they might be private, personal milestones you want to reach – either way, it's important to write them down so you can visualise them and work towards them all year.
Make that first step towards your goals. Do you want to learn a new language so you can reach more clients? Do the research now and find an institute that can give you that skill – they might not commence class for a few months, but you'll be ready to enrol when they do. Prepare yourself early so you can smash all your goals this year!
Have a fantastic summer break – we can't wait to see what 2017 brings in the world of business!
Through our Business for Life program, we help business owners from across Australia build a toolbox of skills that they can use to grow their success. We'd love to chat about how we could help you. Call Bx on 1300 068 229 or find out about our Business for Life Program.